How Do I Join the LCFD?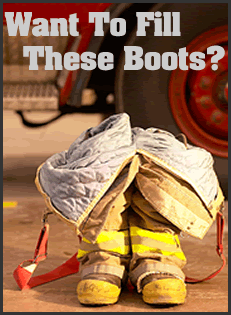 Are you at least 16 years old and willing to serve your fellow citizens as a firefighter? Then the Lake Cowichan Fire Department is looking for you! From High School students, to new and lifelong Lake Cowichan area residents, If you've got the time to dedicate to your community we'd love to have you. If you are not sure about joining and want to see our operations and training for yourself you are more then welcome to come down to the fire hall during our training nights and watch us in action but please call ahead to see what we have slated.
To obtain an application to join the Lake Cowichan Fire Department you can visit the Town of Lake Cowichan Municipal Hall on South Shore Road or download the form by clicking here.
As a probationary or relief firefighter you will under go several months training to learn the basics of firefighting, auto extrication, technical rescue and much more.
*
Qualifications

:

Required Qualifications
Age 19
Valid Drivers License
Live within the Lake Cowichan Fire department response area
Consent to a Criminal Record check
Consent to a Driver Abstract check
Ability to perform the physical and mental tasks of a firefighter
Jr. Firefighters Age 16, with Parental consent
Additional Bonus Qualifications but not required:
Ability to respond to day time calls Monday to Friday
Class 1, 2, 3, 4 Drivers License
Air Brake Endorsement
Valid OFA3,EMR, PCP Licence
Previous Firefighting Experience NFPA 1001
What is the Process?
| | |
| --- | --- |
| Step 1: Application | Pick up and completely fill out the Fire Fighter Application, drop off the form with three references to the town office. |
| Step 2: Screening | Applications are screened by Chief Officers; The application pool will be further narrowed down depending on department needs. |
| Step 3: Interview | Panel Interview with department Officers; The application pool will be further narrowed down depending on department needs. |
| Step 4: Relief/Probationary Firefighter Period | If successful at the above stages, you may be offered one of 2 positions with department. Relief firefighter positions are generally offered when staffing is nearly full or full, this may or may not be a temporary position, training and firefighter activity's are the same as normal qualified firefighters but may be restricted due to experience.Relief firefighters have the same responsibilities as probationary firefighters but have been offered a permanent position within the department but will under go a 6 month probationary period to determine suitability of the member. |
What do I get?
Air Brake Endorsement
Adult and Infant CPR
Level 3 First Aid
Fire Academy Training
and Much Much More...
Contact Us at info@lakecowichanfire.com or call the fire-hall for more information (250) 749-3522.
*May change at any time depending on needs of the department.